We are fresh food people.
This is a mobile application service for buying fresh vegetables.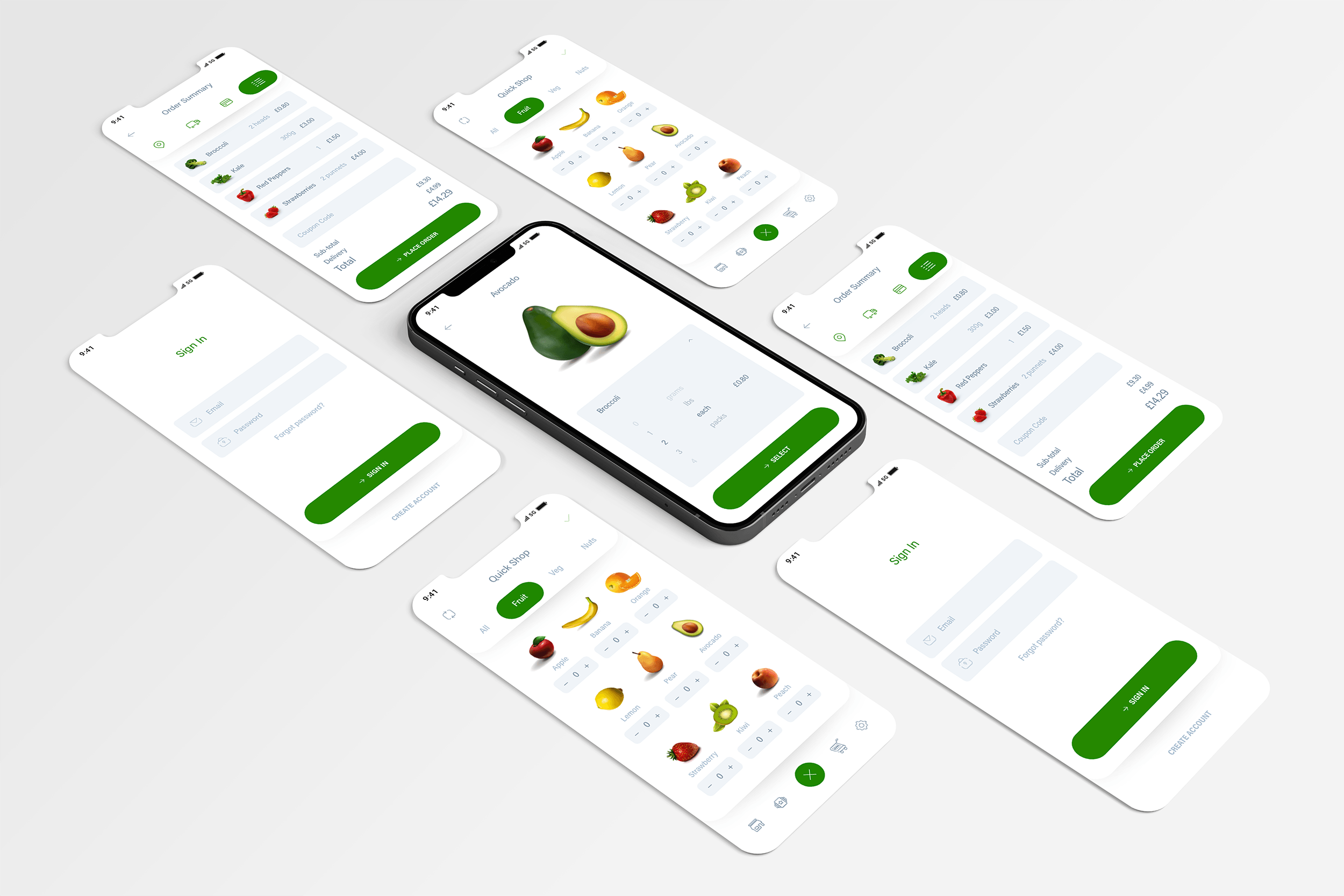 Discover
We discovered the potential targets of organic market fields even though there are plenty of similar services.
The general landscape of the organic consumer is hard to visualize because they're a varied and often finicky group.
Luckily a few different organizations have looked into organic customers in general and have some insight you may find helpful.

Periphery consumers (14% of organic consumers).These are folks who are starting to lean towards organics, but they don't make any significant behavioral changes, meaning they're still not purchasing organic products.
Mid-level organic consumers. These make up the bulk of organic consumers (65%). They are individuals who are not only changing their attitudes but who are also changing their habits and buying organic products.
Core consumers. This is a small group (21%) of people who are very invested in organics. They showcase this investment via both attitude and behavior. These folks talk about organics and purchase organic products often.
Define
We defined our target is Mid-level organic consumers.
Parents and kid customers: families are increasingly embracing organics in a wide range of categories. A full 81% percent of families with kids say they purchase organic products at least sometimes. When asked why they buy organic, parents note reasons such as better health and the desire to avoid toxic and persistent pesticides and fertilizers.
Parts of organic consumers aren't looking for specific organic brands. They're just looking for that organic label, plain and simple.
Parts of well-informed organic customers have usually been buying organics for a while, are often outspoken about the benefits of organics, and are looking for much more than just the organic seal. These types of customers are excellent because they're willing to pay more for organics since they understand the value in doing so. As an example, many super organic advocates won't buy private label organic milk or Horizon brand organic milk because of what they believe may be shady dairy practices. Real organic advocates are fine paying more for Organic Valley milk because they perceive it as a more truthful organic brand.