FileThread Technologies Website Design
Position: Graphic designer and publisher
Period: Oct. 2021 ~ Dec. 2021
Roles: Website interface design, Publish with Webflow
URL: www.filethread.com
FileThread Technologies Website Design
Position: Graphic designer and publisher
Period: Oct. 2021 ~ Dec. 2021
Roles: Website interface design, Publish with Webflow
URL: www.filethread.com
Discover
After joining FileThread as a designer, they requested me to design the web user interface. I observed the website of FileThread.
While I observed, I figured out some points that I should solve for a better user experience and present information.
Shortage width size (1024px)
Too much text contents
The service screenshot images were small for checking it out
Contact us form-mail not working
Not serve for mobile browsing
There were some bugs from the Wix platform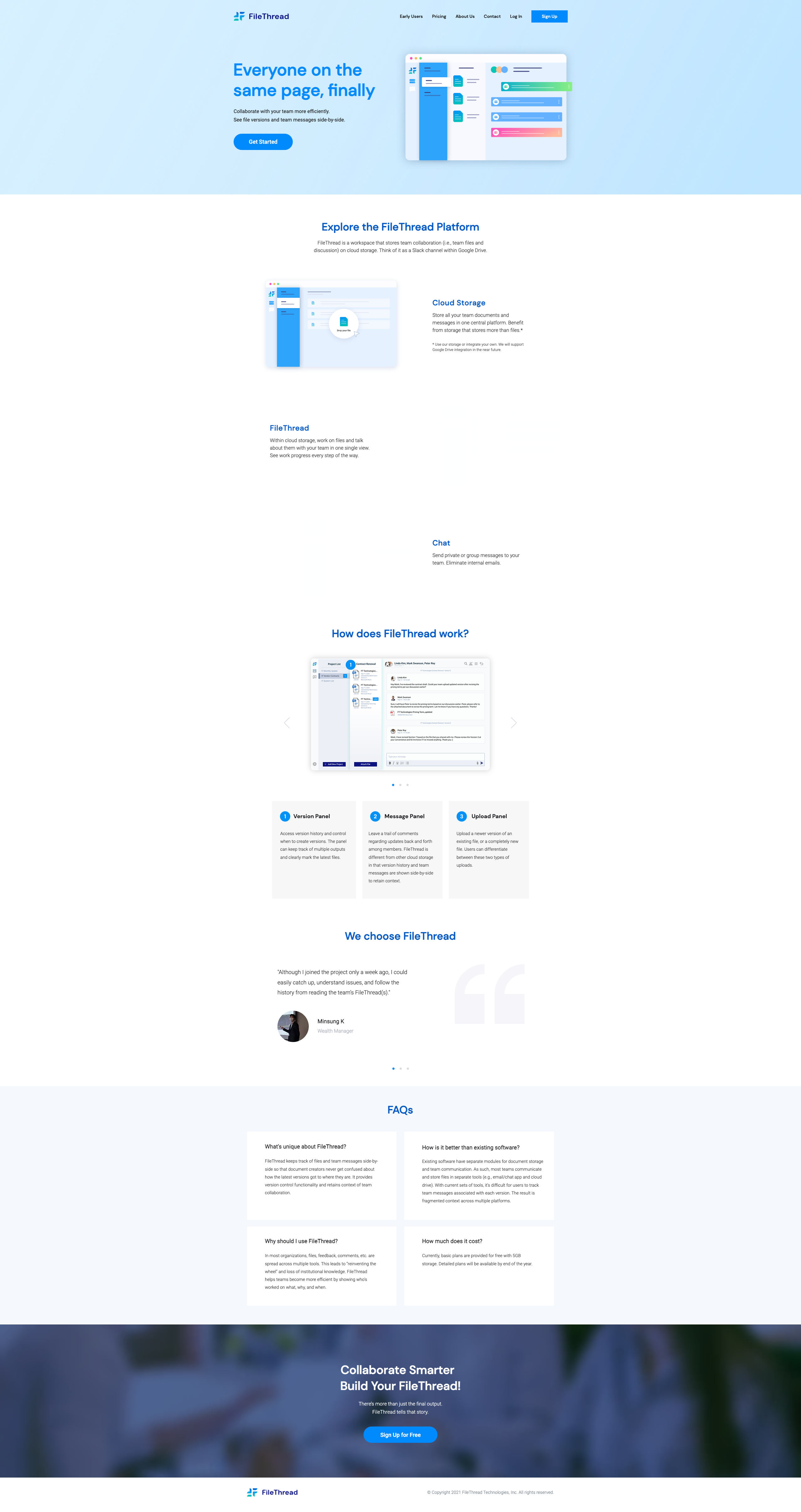 Define
We discussed the points that I figured. After that, We decided to re-design the website on the below points.
The wider width size of the container than the current website
The contents will more consist of videos and images
The materials should be more contrasted in size and colours
Should repair the contact us form-mail for working well
Mobile browsing should be abled. responsive layout
The website platform move to WebFlow from Wix
While we had a discussion, I roughly made some hand sketch for catching our ideas and keeping them.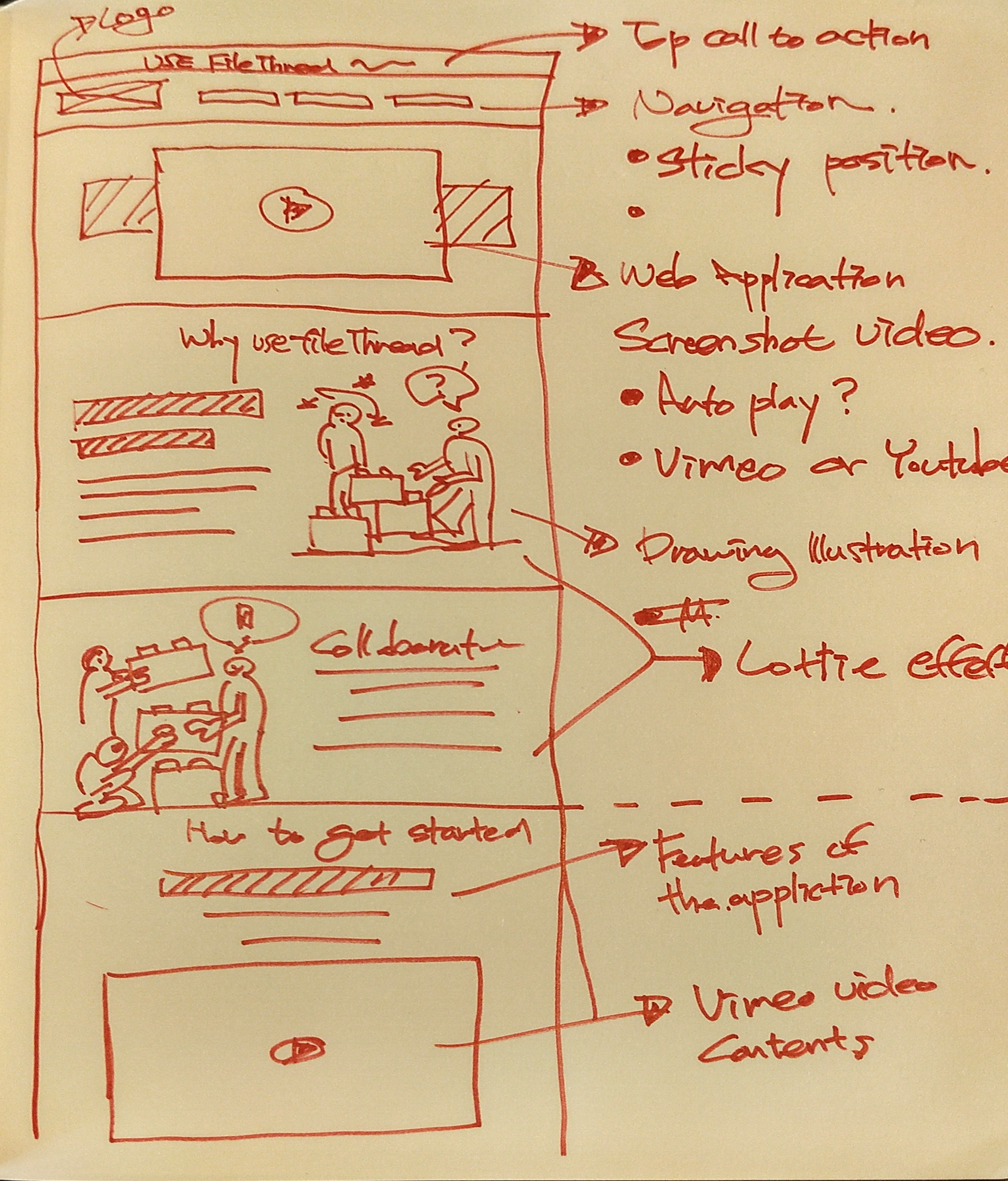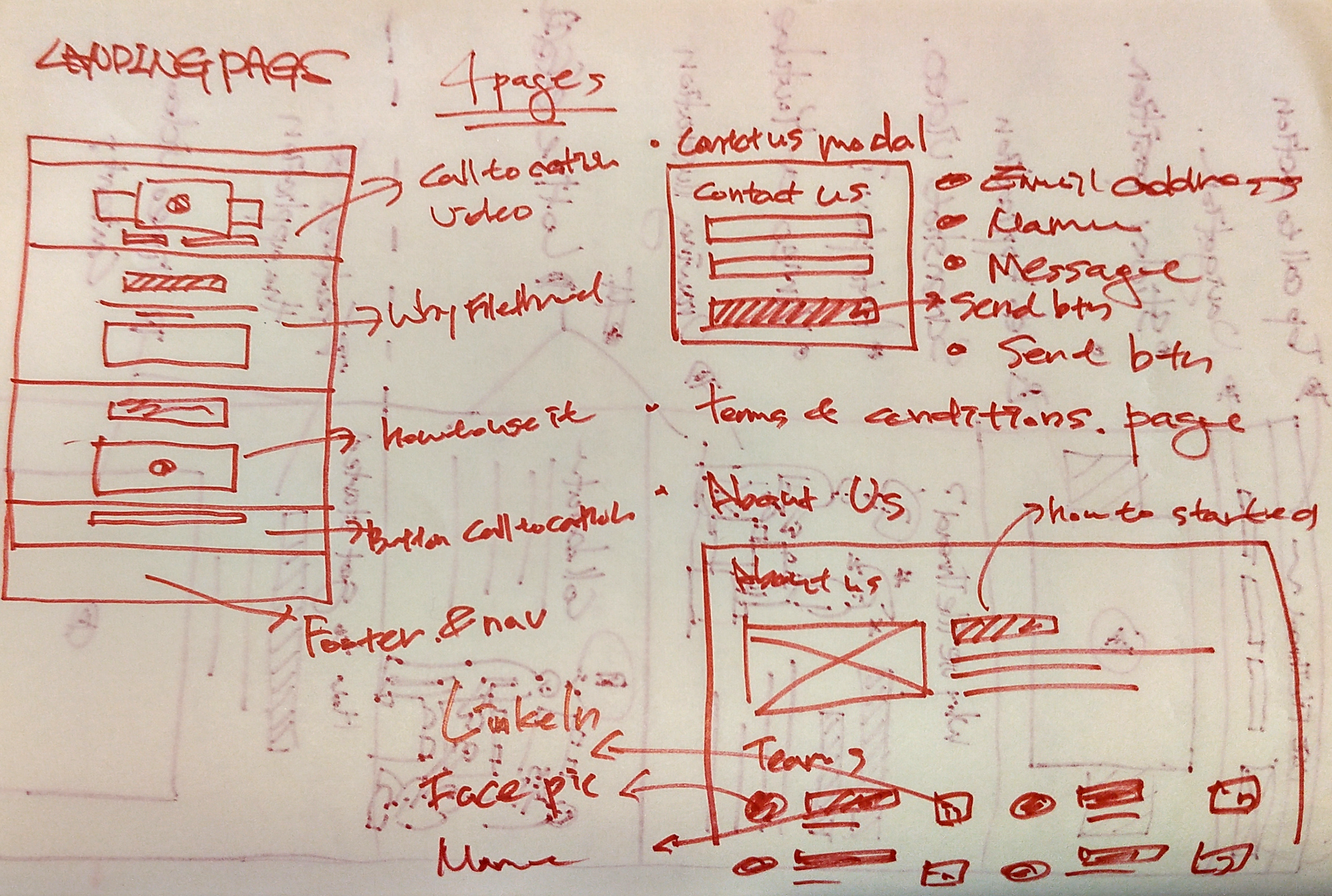 Develop
I roughly made a mid-fidelity prototype for presenting stakeholders looking at how it works. It contains animation effects and materials layout without colour themes.


Testimonial
Kyungho currently works at FileThread as a UI/UX designer. He created an impact as soon as he joined! He revamped our company website to reflect our new product changes.
I need not divulge into his artistic capability; his works already serve as a testament to his amazing sense and creative design. I was truly impressed with his professionalism. Kyungho instinctively translates requirements into UI design, manages expectations with detailed project roadmaps, and understands business needs to recommend better ideas. I could not have asked for a better business partner.
I look forward to continuing working with him on our product UI/UX and have no doubt he'll be an asset to our organization.
Hyun Oh
Co-founder at FileThread Technologies